About Us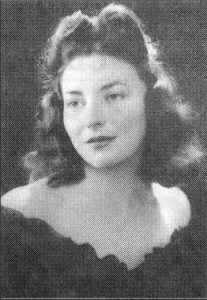 The Story of God's Pantry Food Bank
Mim Hunt, the founder of God's Pantry Food Bank, vowed to leave "the heartbreaking profession of social work" behind when she returned to her hometown of Lexington after serving as a child welfare worker in 1940's New York City. She and her husband, Robert, opened "Mim's," a combination gift shop, antique gallery, and health food store, but after seeing poverty in Lexington that rivaled what she'd fought against in New York, she found herself unable to remain silent.
Mim began her work in Lexington by filling her station wagon with food, clothing, and bedding, and distributing it directly to individuals in need. God's Pantry Food Bank was born out of this work in 1955 and remained mobile until the first pantry was opened in 1959.
Since its founding, the Food Bank has grown in many ways. What started with one woman attempting to do what she could to address a need is now an organization serving 50 counties in Central and Eastern Kentucky through a number of programs with a dedicated staff committed to the mission of solving hunger.
Mim Hunt devoted her life to helping others, and we continue to honor her legacy at God's Pantry Food Bank. Her work is proof that one person, with every small action, can make a large impact. We invite you to join us in continuing Mim's work.
We work tirelessly to support food-insecure individuals and families in our community, but if we want to realize a future without hunger, we need your help.
By creating an individual fundraiser, team fundraiser, or virtual food drive, you'll not only raise money to support our hungry neighbors, you'll also help spread awareness of food insecurity.
Thank you for joining a growing community of fundraisers who are making a lasting impact.